---
Hy-Vee, Publix, Other Traditional Retailers Rival Blue Apron
---
UNITED STATES - With the rapid transformation of the retail industry, it's clear that in order to stay competitive traditional retailers need to think outside of the box.
Or rather, they should be thinking inside the box, in the form of meal kits.
Swarms of traditional retailers—including Hy-Vee, Publix, and Kroger—have been investing in meal kit programs in order to ride the consumer trend towards convenience and take on retail disruptors like Blue Apron and HelloFresh. Hy-Vee is reportedly extending its successful Chef in a Box meal kit program to new markets, while Publix is expanding its Aprons Simple Meals line, and Kroger recently started piloting its Prep+Pared program to select stores.
According to source Tampa Bay Times, Publix is piloting an extension of its long-lived Aprons Simple Meals program. The meal kits are offered at three different price tiers and have options for various levels of culinary expertise. Employees are making daily dinner options to serve a family of four, with six different meals to choose from.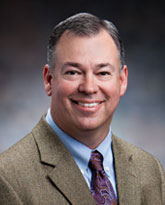 "Publix has been in the prepared meal game for almost 20 years through our Apron Simple Meals program. This is the next evolution of that," Brian West, Media and Community Relations Manager for Publix, told the Times. "We are very much in a testing phase at these two stores, but it is going very, very well so far."
Halfway across the country, Hy-Vee is also pushing to expand its existing meal kit service. As source The Independent reports, the company launched its Chef in a Box kits last year, and has reportedly been so successful that the company has decided to expand operations to additional stores.
The source noted that Americans were estimated to spend $1.5 billion on home-delivered meal kits last year, a number which is predicted to keep growing, according to Maryland grocery research firm Packaged Facts. Though it's not currently a major percentage of sales, with the industry's falling food prices it is a channel for brick and mortar retailers to explore recapturing a portion of the market it may be losing to online services like Blue Apron.
These aren't the only retailers pushing the new offering. According to The Independent, Whole Foods is also carrying two branded meal options, Purple Carrot and Salted kits; while Fareway Stores in Iowa are also seeing success selling two "heat and eat" style meal options to its customers.
Will these innovative programs be enough to help traditional retailers stay competitive as the industry continues to shift? AndNowUKnow will keep you apprised.
---
Stay in the
know,
subscribe to our weekday newsletter:
---
---
Featured Videos
---
Have a new product, press release or story idea?
Let us know